Braiding Freedom Fundraiser + Last Chance Mourning Person Merch
Hello everyone!
I have a major update to share with you about an item that has become a staple in my shop.
Unfortunately, I will not be restocking my Mourning Person Mugs once this latest batch is gone.
These mugs were originally created, because -well- I wanted a mug like this! I scoured the internet for a mug with this phrase and simply couldn't find one, so I decided to make them myself. And they were popular! I suspected to sell a few, but I had no idea how many people would love them.
Admittedly, these mugs were the first pieces of merchandise that I ever designed (at least the first that were not works of art or jewelry handmade by me). I like them a lot, but after a few years of selling them, I decided it's time that they be retired. I'm not promising that I will NEVER EVER have "I'm a Mourning Person" merchandise again someday, but I've grown and learned a lot as a business owner since I created my first line of merch, and I'm ready to move on to bigger and better merch projects this year.
In honor of my Mourning Person Merchandise retirement and Black History Month, I am donating 100% of the proceeds from this final batch to Braiding Freedom, a project by the Institute for Justice.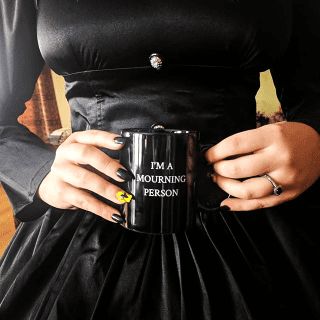 African-style hair braiding is a perfectly safe practice and an important part of Black Culture with 1000s of years of history, and yet Black women are disproportionately fined, forced to close their businesses, and even arrested for braiding natural, afro-textured hair.
Natural hair braiders are subjected to unfair licensing laws in many states that require them to obtain a full cosmetology license regardless of the fact that they do not use harsh chemicals or tools that could be dangerous if used incorrectly, most cosmetology programs do not teach these braiding techniques at all, and full cosmetology licensing can take not only 1000s of hours, but 1000s of dollars depending what state you live in.
Considering all of these things, I see this issue as being nothing less than yet another unfair income barrier for Black folks. The Institute for Justice started Braiding Freedom in 2014 and have been defending these braiders in court and standing up for their right to earn an honest living ever since.
It would mean a lot to me if you would purchase a mug to help contribute to this cause. I will also reiterate that if you have ever considered purchasing one of these Mourning Person mugs, this is your last opportunity to do so.
You can purchase the mugs here.
Or, if you'd like to learn more about Braiding Freedom as well as other ways to help end natural hair discrimination you can watch this recent video on Hair and Now.
Braiding Freedom Fundraiser, Black History Month Reading, & The CROWN Act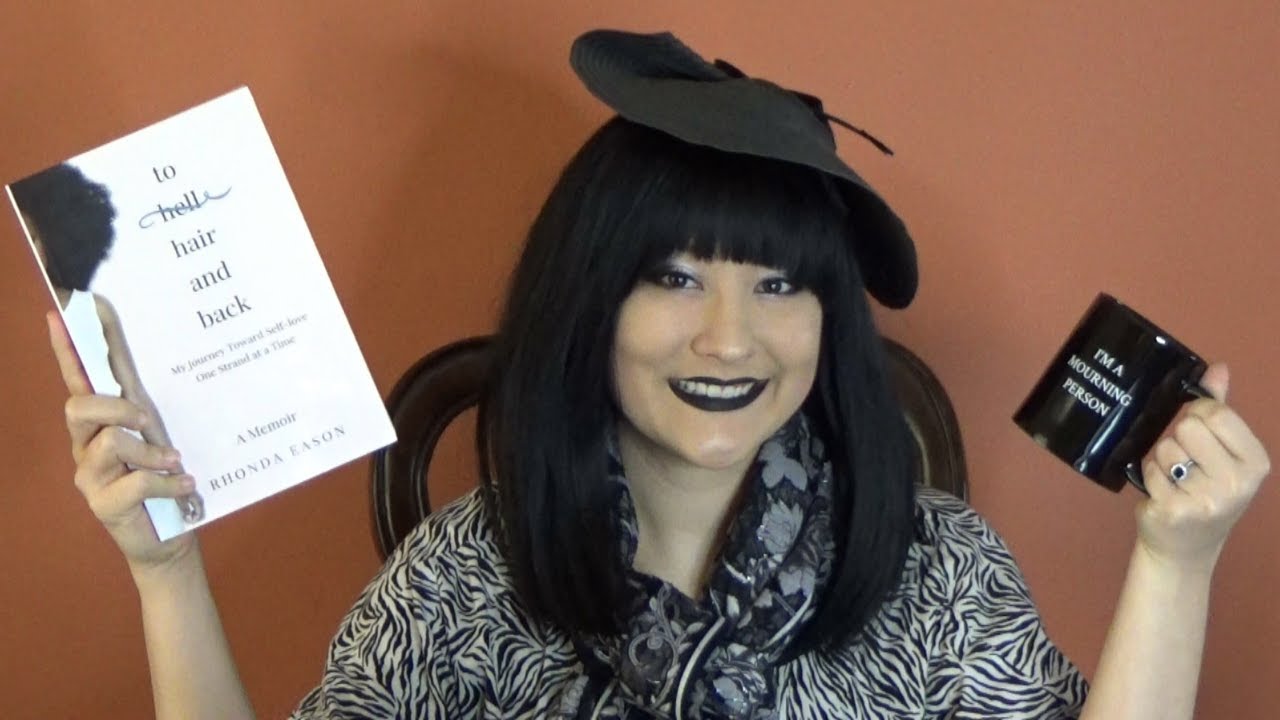 In the interest of full transparency, I always post receipts from my fundraising donations on Instagram. I will be donating the entire amount to Braiding Freedom as soon as this final batch of mugs is sold out.
Thank you so much for reading and helping to combat hair discrimination.