Braiding Freedom Fundraiser Results & Receipts
First of all THANK YOU.
Thank you so much to everyone who enthusiastically purchased one of my Mourning Person Mugs during my fundraiser for Braiding Freedom.
We have officially SOLD OUT!
With your help, we were able to donate $555 to the Institute For Justice, a 501(c)(3) who is standing up for natural hair braiders' right to earn an honest living. In the interest of full transparency, here are the receipts.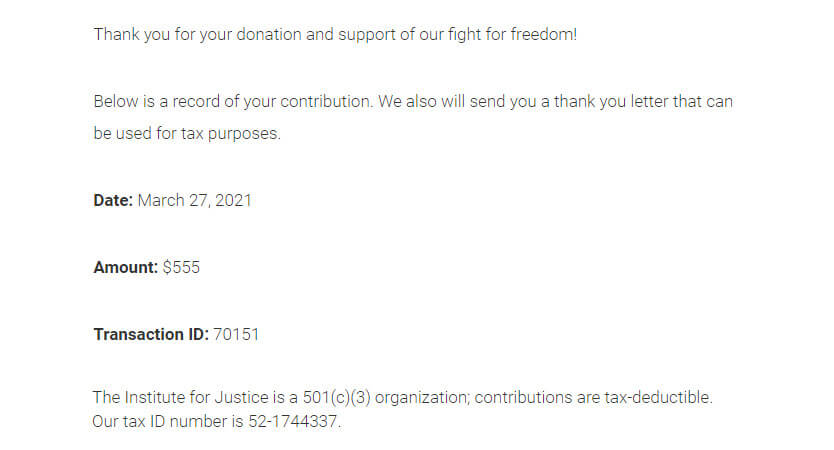 (Also please note the whopping 10% battery at 2:42 am...OOH, AHH!)
If you are interested in learning a little bit more about the history and art of African hair braiding and how many braiders are currently subjected to unfair occupational licensing laws, please consider checking out the Braiding Freedom Website, and if you'd like to make a direct donation to the cause, you can do so Here.
ALSO! Now that I am sold out of both my Mourning Person mugs and t-shirts, I am absolutely thrilled to say that I will be releasing an all-new line of merchandise SOON! I've been designing and ordering samples for nearly 3 months now, and I can't wait to show you the finished products.
I'm hoping to have at least some of these new goodies for sale by May, but if you're itching to find out more and get a sneak-preview, please consider joining our community over on Patreon! where I will soon be sharing some early info and even asking for input from my patrons, so not only will you be getting extra and early content, but you can actually help shape what my future merchandise might look like.
Otherwise, stay tuned! We've got lots of exciting things to come.